As we wandered down tiny streets in old Kyoto in search of matcha, we ditched our phones and began to use our eyes as maps. We stopped for tea whenever we found it, in vending machines at train stations, in gardens at old shogun castles, outside of shrines and markets, in fancy little tea shops. Japan had captured us and there was no escaping.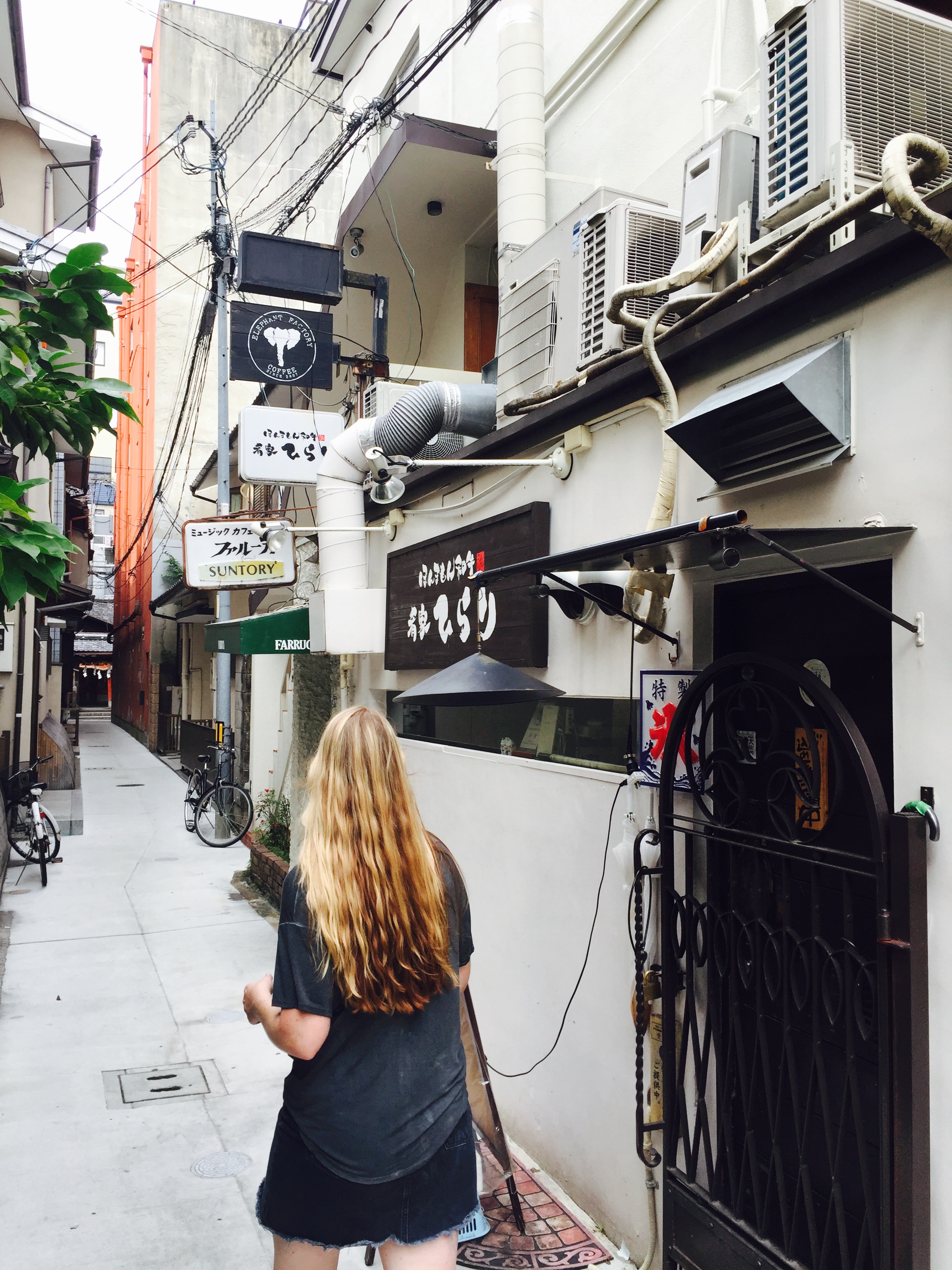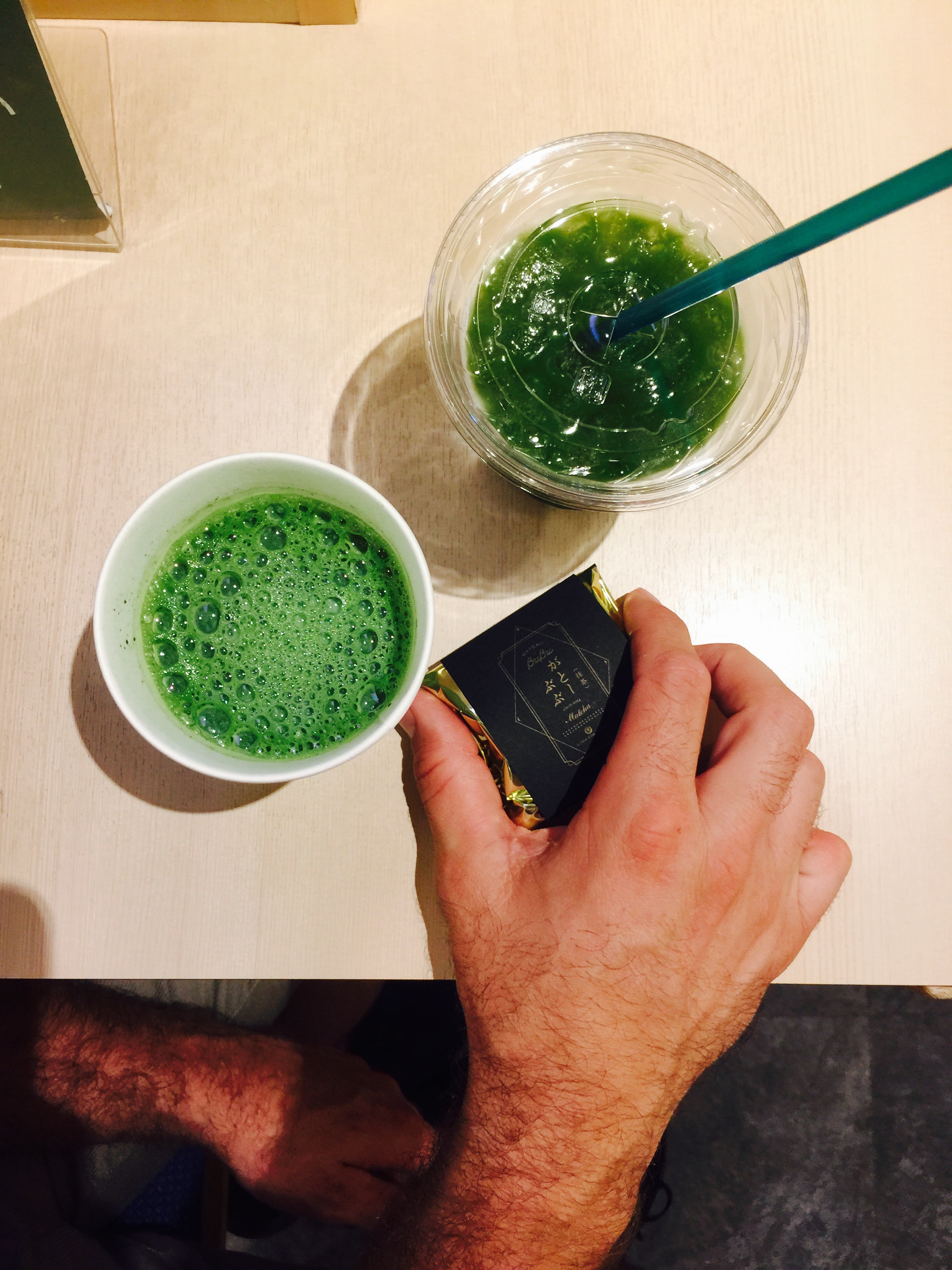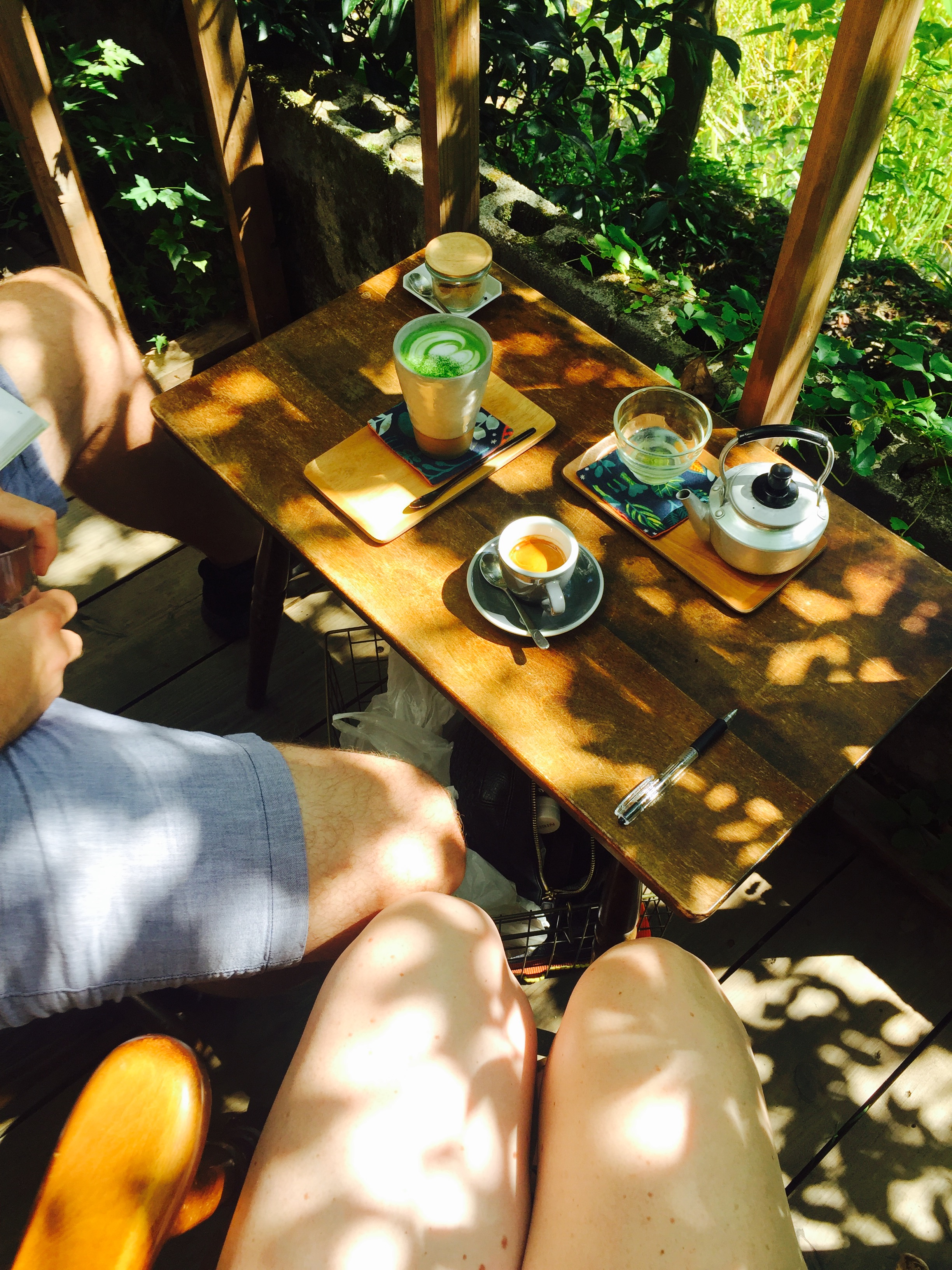 Our favorite spot outside of the Fushimi Inari Shrine was called The Vermillion Cafe! Amazing locally roasted coffee and matcha from Uji! The best matcha latte of my life!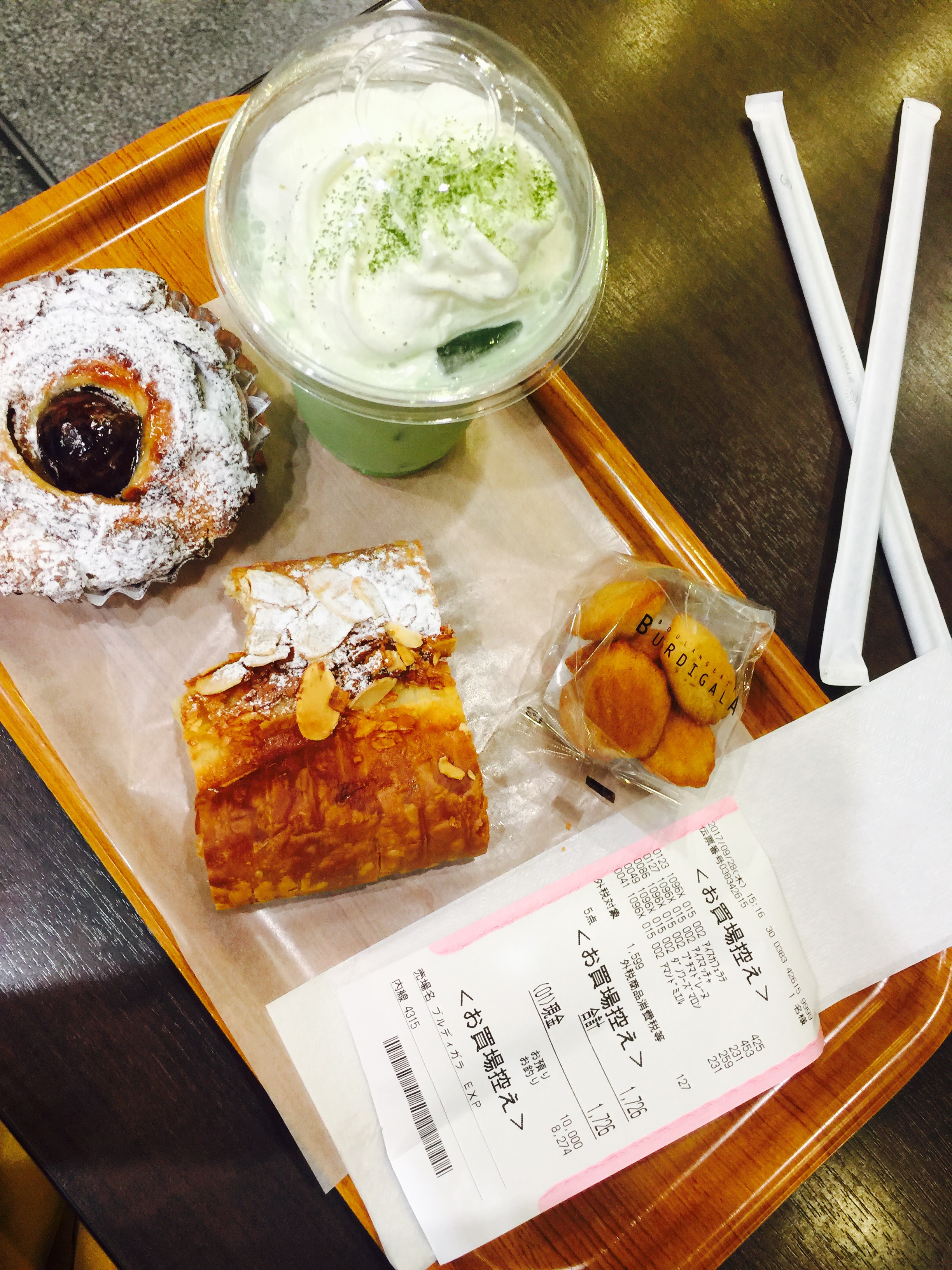 Our favorite desserts we died over were a cream cheese whipped cream that they would top on a matcha latte. And also a soft serve ice cream made with whipped cream cheese as well with gold flake. You can find cremia soft serve in Kyoto and in Uji most famously at Matcha Republic. We were so crazy about it we used their gold tatoos. There were french patisseries in every train station and of course we had to try their chestnut filled croissants, brioche butter and egg french toast (too die for), beef & curry filled pastry. The Japanese see food as an art and perfect it.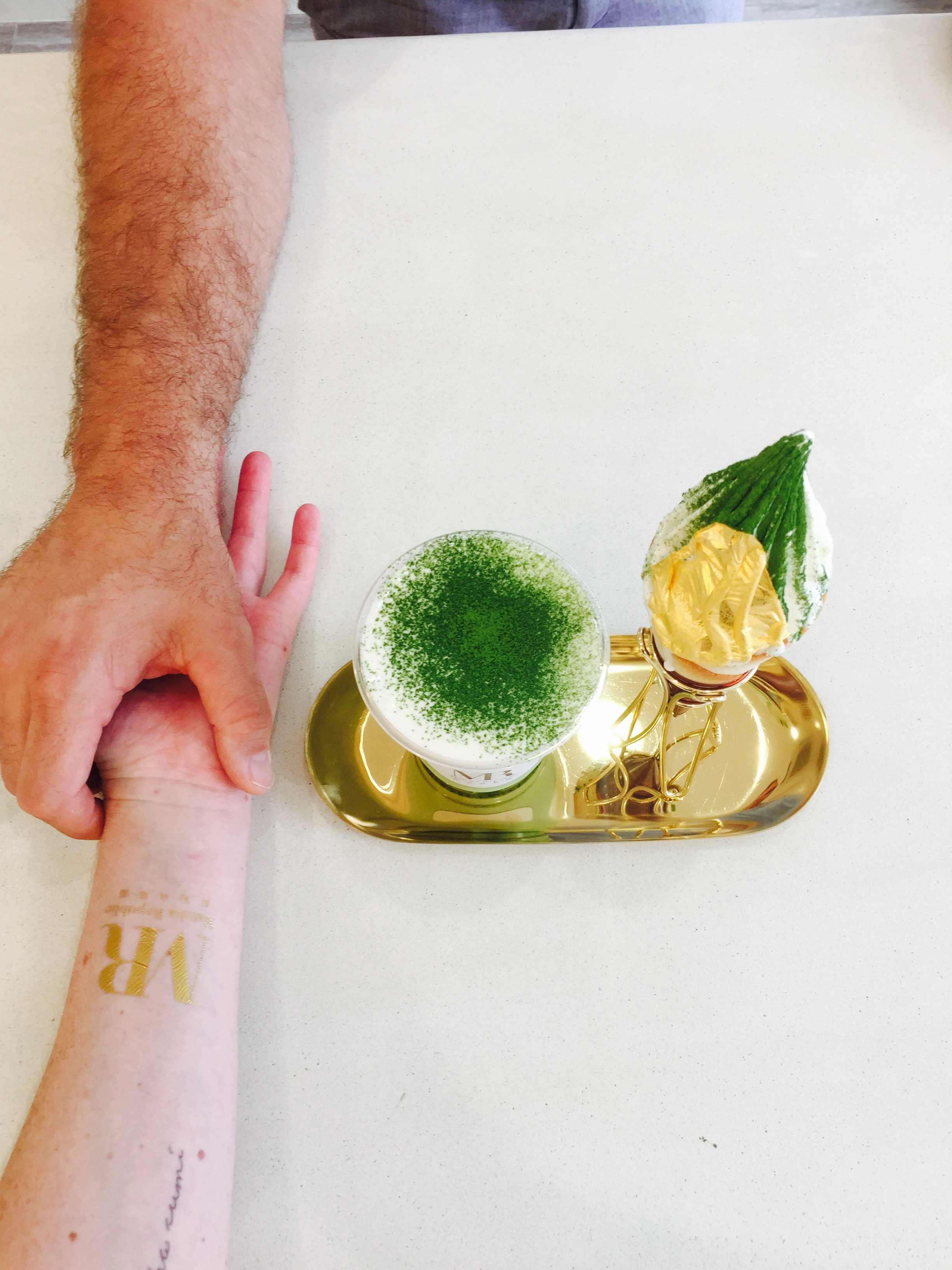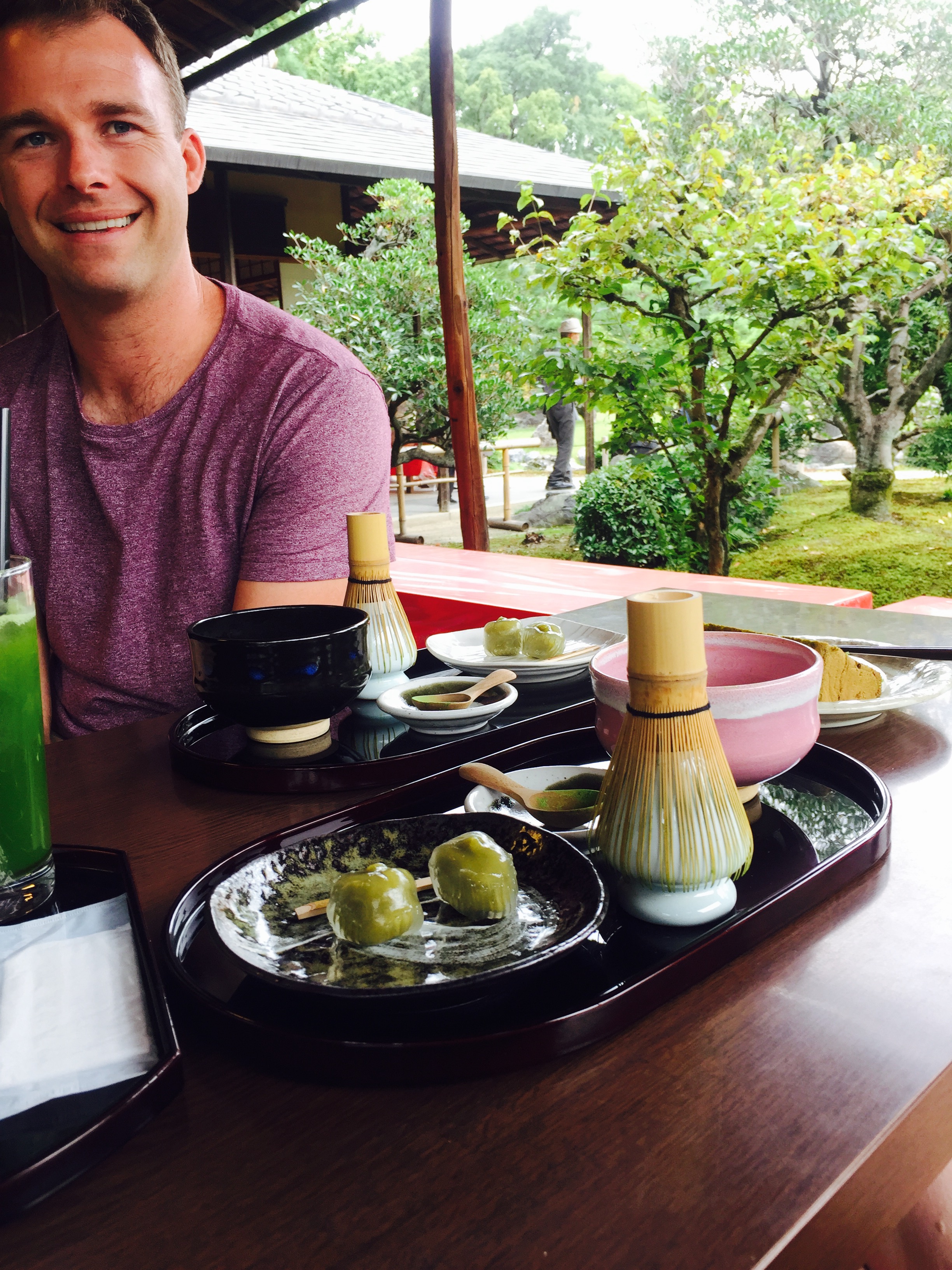 My favorite spot in Kyoto was the Nijo castle where the last Shogun reigned before giving up his position of power to the Emperor. They serve tea there in the gardens and it was perfect on an overcast afternoon. Matcha pervades the culture today as it has wrapped itself into Japan's history through the ages. Matcha + Japan is like Peanut Butter + Jelly. They just belong together... and we can never get enough.