In early October, 2015 we made our way to India to learn more about how tea is grown from a family who has been making tea for generations. If you could dare trade luxuries for a moment- air conditioning for misty jungles, drab black and white for vivacious sari's, silverware for eating dal with your hands, internet for sketchy maps and taxi rides. If you dare! An adventure in India is waiting for you. Where each day is a new adventure.
New Delhi
Delhi is a city rarely scarce of gridlock and street children, food carts and sweet shops. Our taxi was in a class of his own, determined to show us the best of his city weaving between tuk tuks, trikes, rickshaws and cows randomly lounging between lanes as if they were all one. Even the side walk was fair game at times.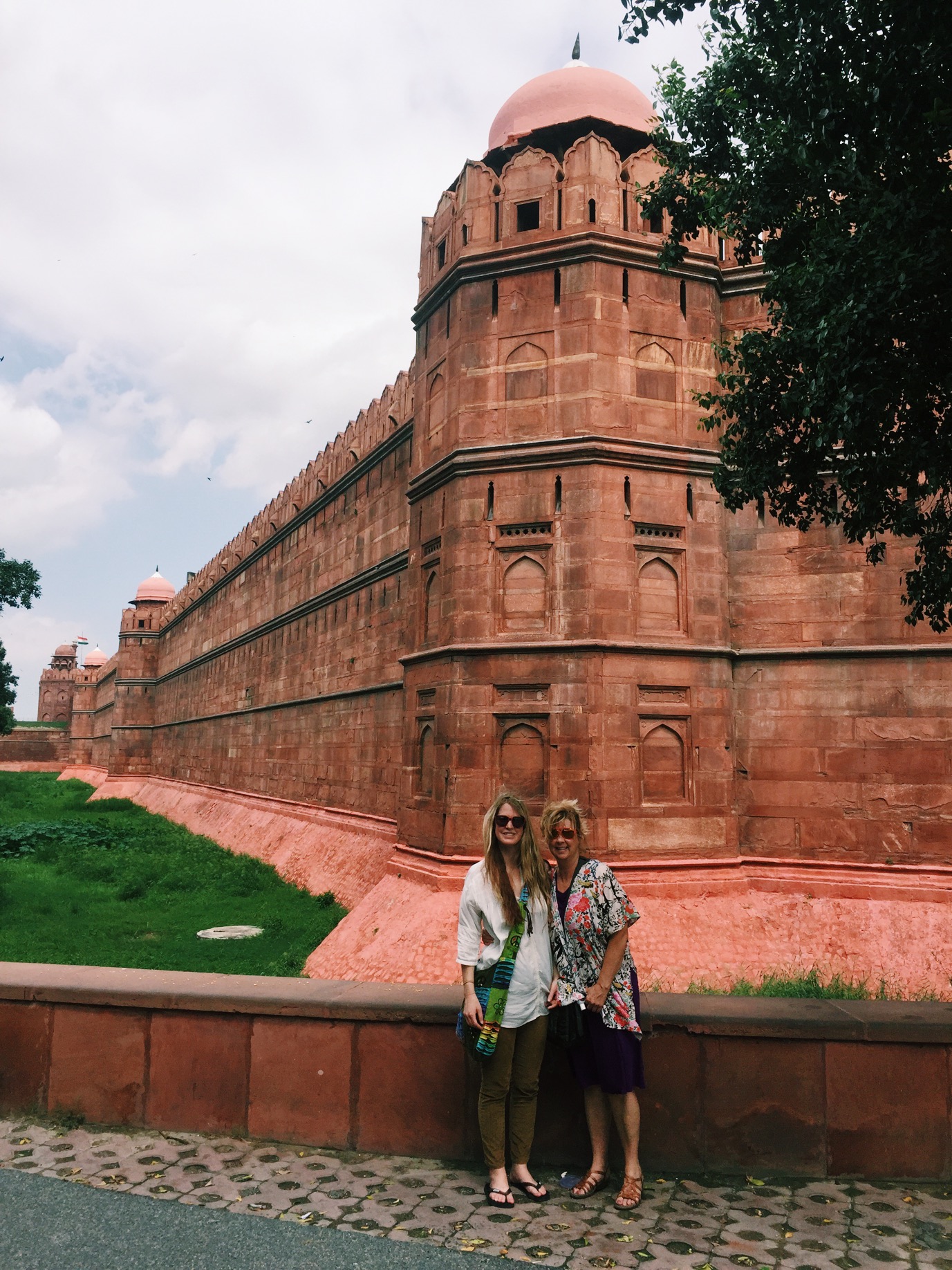 After awhile you begin to relax in the chaos, the traffic and the noise fades into the background like the policemen on patrol asleep at roadside barricades.
We explored old temples and ruins of the Red Fort, Humayun's tomb at sunset, a wonderful prelude to the Taj and began to fall for India as we ate with our hands and barely contained smiles.
Glenburn Tea Estate, Darjeeling

We arrived in Darjeeling in the evening after winding around mountains for hours unaware of the beauty that surrounded us. We even stopped for tea and sandwiches alongside the road before we made our journey upward.
It was the end of the monsoon season where humidity is as high as the himalayas and misty mornings make it as dreamy as ever.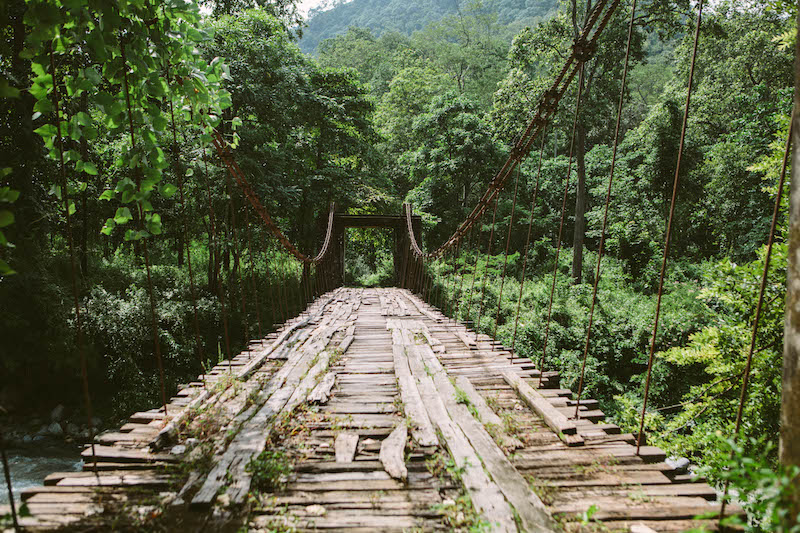 The Prakash family has been passionately making tea for 5 generations and are always investing in their community. On the tea estate, there is a hospital, schools, and private enterprise where people have set up mini shops selling little candies and masala chips. We rode around in the back of jeeps through the jungles, learned how to pluck two leaves and a bud, dropping our baskets miserably failing and laughing with all the ladies around us. We saw how tea is processed and how each batch is different depending on the weather, humidity and type of tea leaf. We were mystified by the amount of work and passion involved in a cup of tea. And how tea in Darjeeling is simply and extravagant art.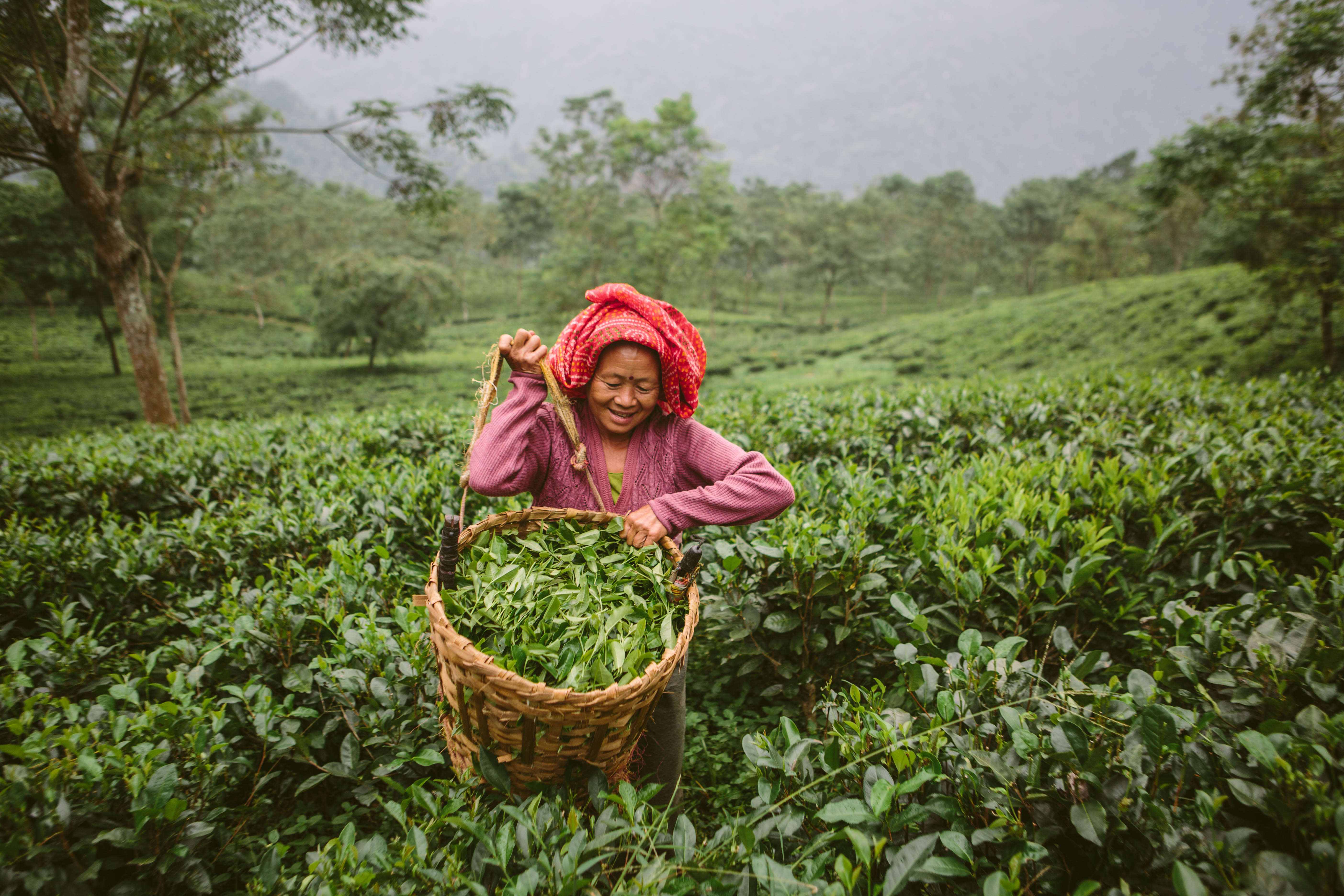 Khongea Tea Estate, Assam
A place known for its high humidity and lush tea gardens and once fabled by explorers to have loads of bengal tigers as pesky as stray cats. We took at least 4 showers a day, and a cold shower never felt so good.
Tea in Assam grows efficiently and is organized for high production, yet serene and balanced with albizia trees shooting up towards the sky counter to the wild jungles of darjeeling. We cupped some special teas they had prepared: Silver Needles and Straight Golden Tips (which historically has been drank by Saudi Princes), and many more after.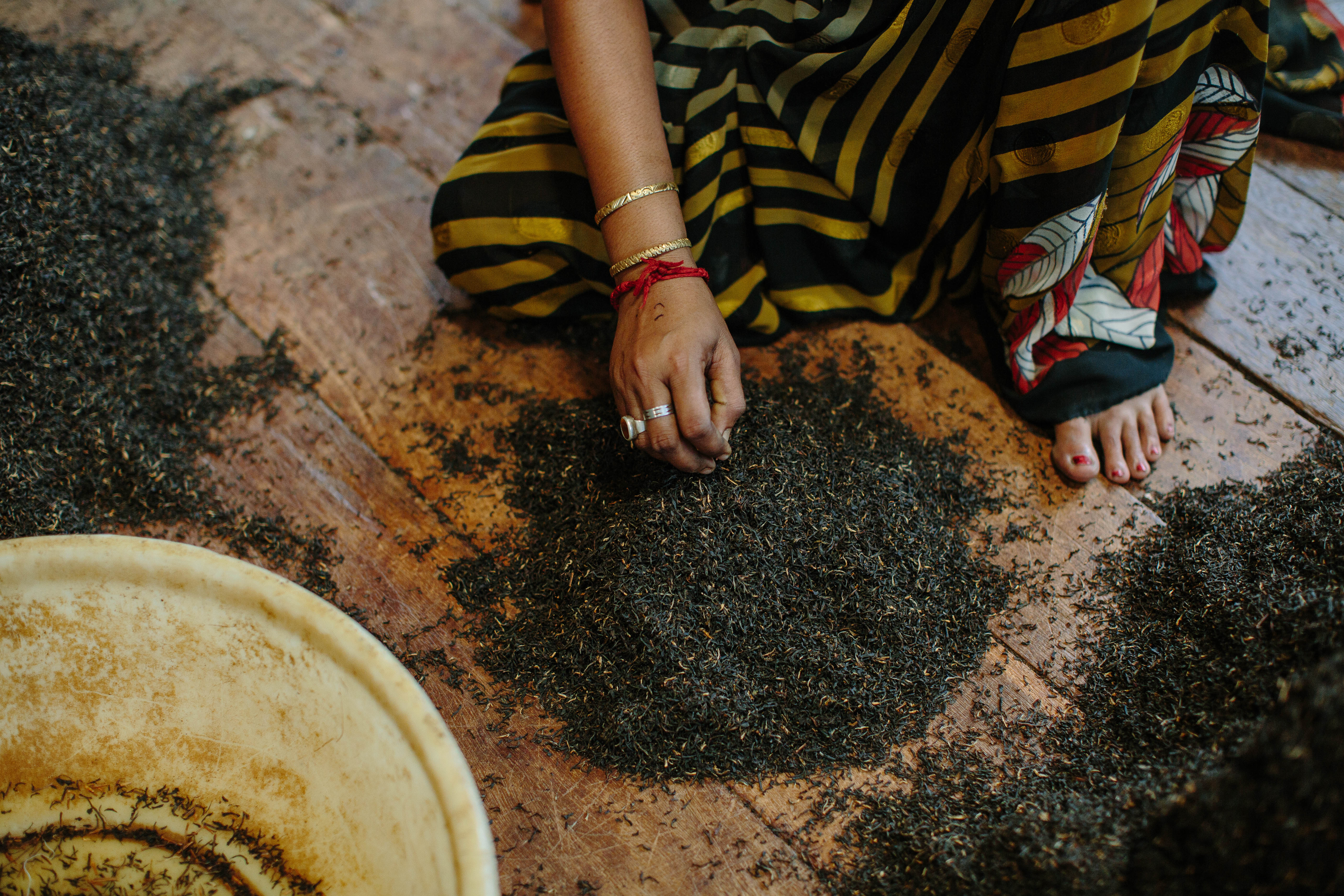 I found myself looking around for elephants off in the distance after hearing stories of them drinking out of rice patties and drunkenly stomping through little villages.That evening we were honored to see these ladies pluck tea and then teach us traditional Assamese dancing!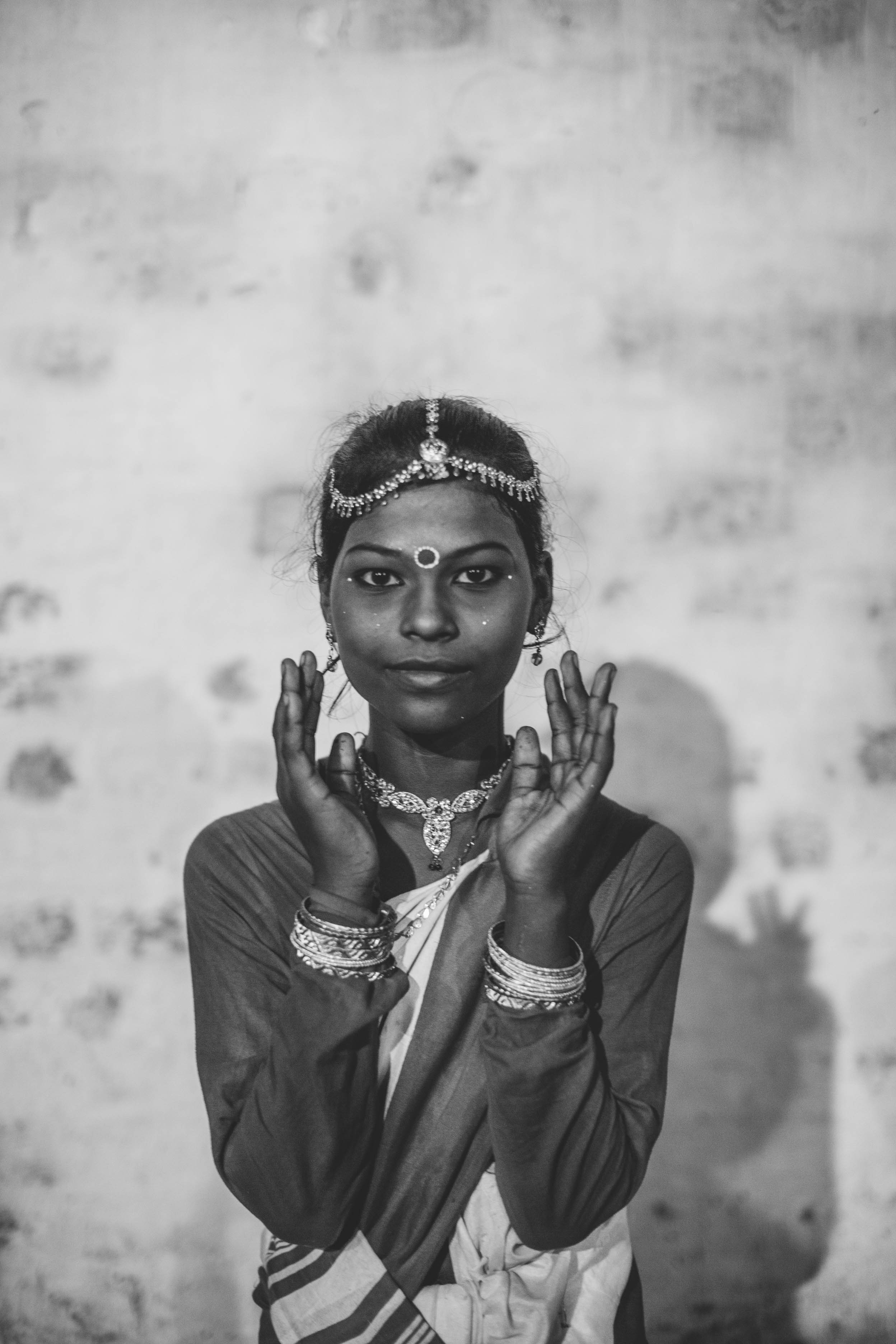 We learned that the Prakash family don't just own a tea estate, they run it and it is their passion. The Prakash family in 1948 was the only Indian family at the time to own an estate and only Indian family at the clubs- social gatherings for tea garden owners and managers. They are pioneers in their community and are always seeking to improve life around them. We felt honored to be able to learn from them and stay in their family estate.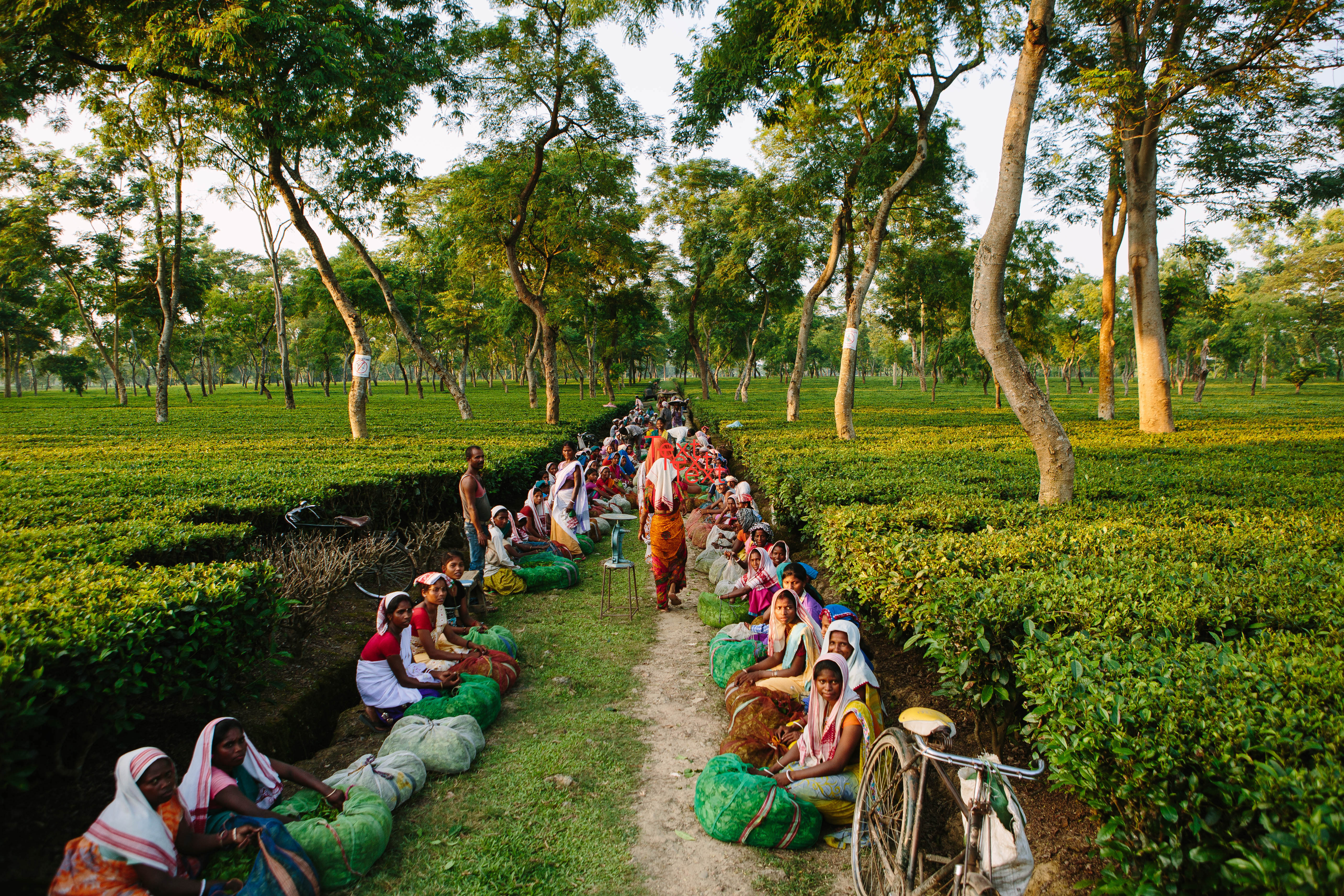 Agra - Our last Stop
We reluctantly left the rooftop, a hideaway from the swarm of persistent shop sellers and tuk tuk drivers below on the streets of Agra. We had bartered for goods that made the stock market look bear and now our bellies were full.
The Taj Mahal, king fisher and bits of tikka masala were the only remnants that remained on our plates now embedded in our enchanted bodies. I made my way down the marble stairs and was captured in the glory of the Taj Mahal. It's always that one last look that steals your memory later when your at home tucked away from the world (needing an adventure.)As our feet made way past drivers hailing us for rides, rather tempting in this nagging humidity for a westerner, our eyes fastened on this old woman crouched in a corner just shy of the South gate of the Taj Mahal.
A gentle wave of my hand gathers an endless smile from her, a shadow of her youthful self would steal anyone away.
For her photo would require a dollar as her wrinkles are a jewel of life long lived. Appealing to the young that dread them, as if they are deep ripples into a worldly-unbound future I cannot wait to live.