My family has been crazy for these scones the past week! I have made them at least three times and they just keep getting better and better. You can also keep the sugar and fruit out of them and they make a really nice biscuit! This recipe was adapted from Bob's red mill recipes. Enjoy!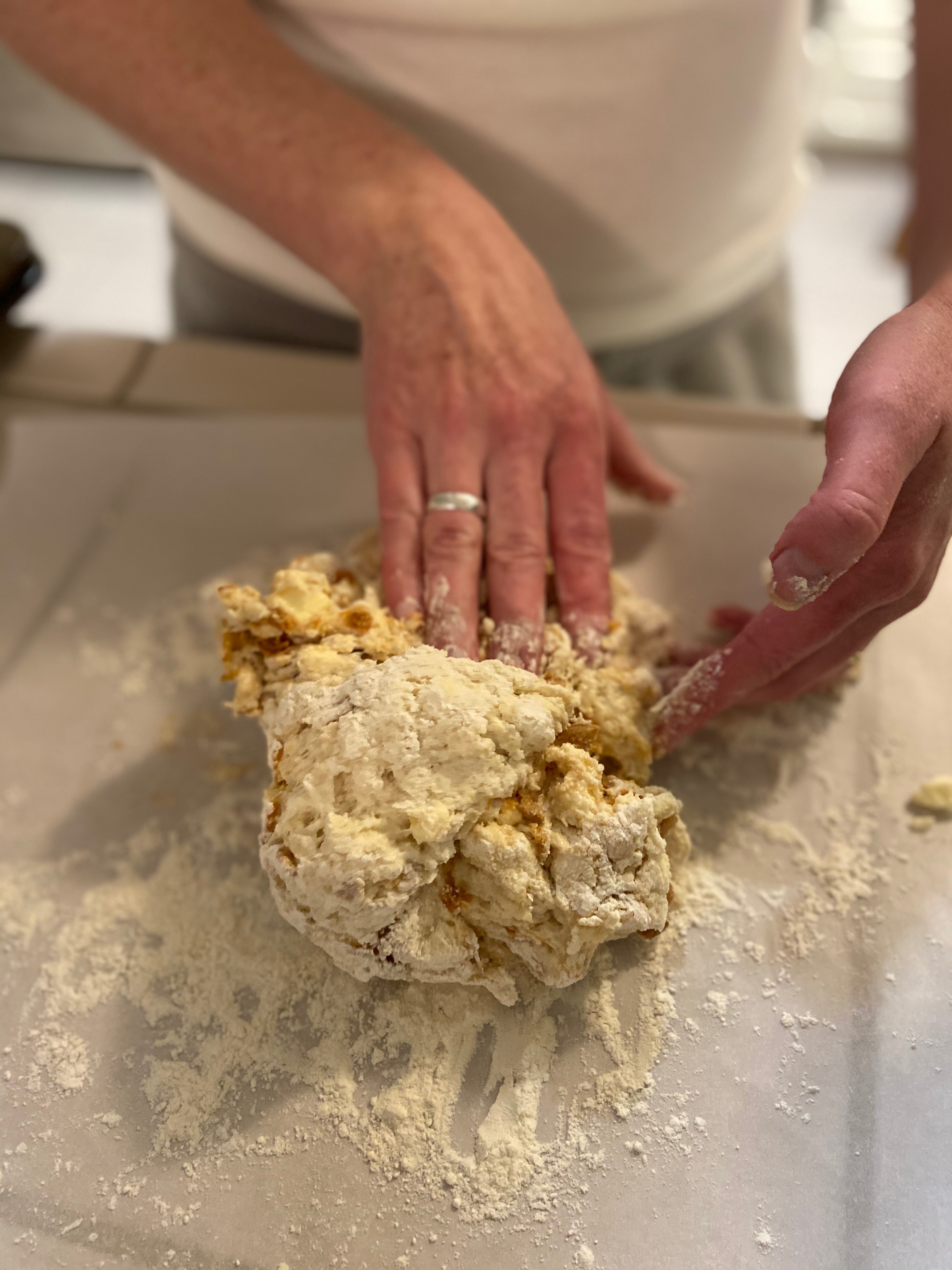 2 cups all purpose flour
1 tbsp baking powder
1/4 cup sugar, 1/4 cup sugar for dusting
1 tsp salt
6 tbsp cold chilled butter
1 cup milk or ¾ butter milk
1 cup canned apricots cut or fresh cut strawberries/blueberries
Preheat over to 425 degrees. Line cookie sheet with parchment. Whisk together the flour, baking powder, sugar, and salt. Cut butter with knife in squares or grade with cheese grader and toss into flour. Snap butter with fingers until the mixture resembles coarse crumbs. Add Slowly add milk and stir until dough just comes together. Dough will be wet and slightly sticky.
Turn dough out onto a lightly floured surface and knead 10 times. Gently pat dough to 1.5-2inch thick. Cut biscuits with knife or with ring of a mason jar. Place biscuits on cookie sheet and bake for 12-15 min or until golden brown.
Tea -
Empress Black tea
1 tablespoon of tea
Steep 3 min
Add spoonful of vanilla honey and dash of milk
Enjoy!