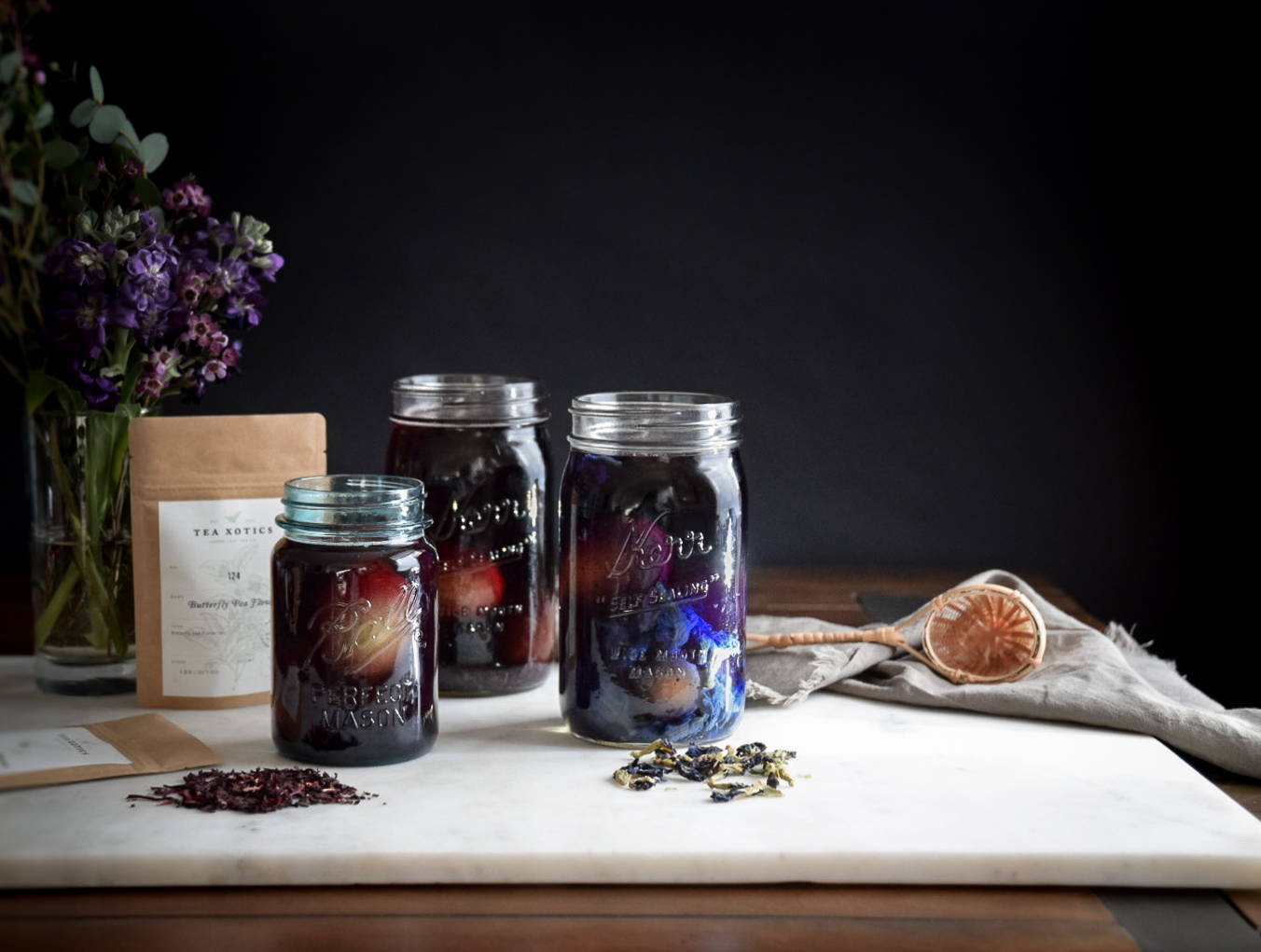 This Easter we experimented with using Tea to dye eggs! We used our No.116 Egyptian Hibiscus, No.124 Butterfly Pea Flower, turmeric, coffee, Pu-Erh black tea, and wine!
Simply brew the tea strong, skip the straining, pour into jar with eggs, add vinegar and let soak overnight!
The longer you let sit, the better the results!
Happy Easter!